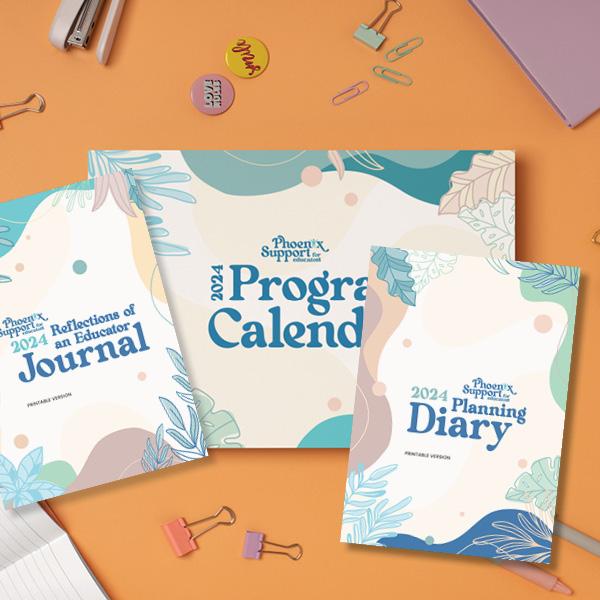 About Reflections of an Educator
At Phoenix Support for Educators, we understand the power of reflection and creativity in your daily work. That's why we're thrilled to introduce our brand-new collection of the Reflections of an Educator products, now available on our shop!
Designed with educators like you in mind, our Reflections of an Educator line is crafted to ignite your creativity, inspire reflection, and provide you with versatile tools for your professional and personal growth.
We currently have two collections available:
Tropical Collection: This collection is a hard copy set of books that are un-dated/perpetual. This allows you to start documenting in any month and date the pages as you go. Order these books now while stocks last to arrive on your doorstep within 10 days.
Sea Breeze 2024 Collection: This collection has a coastal colour cover and a design refresh throughout all three books. They are a full dated set of digital downloads that arrive in your inbox instantly as PDF documents. You can print these if paper is your friend, or they work perfectly as templates in your iPad on programs like Goodnotes, if you're all about digital.
This diary, journal, and calendar is a set of tools that will make your documentation, programming, and planning not just a task, but an exciting and inspiring journey. Each product has been meticulously designed with the educator in mind, ensuring that you have everything you need to succeed. Grab this incredible value deal today, and take the first step towards more organised, creative, and empowered documentation.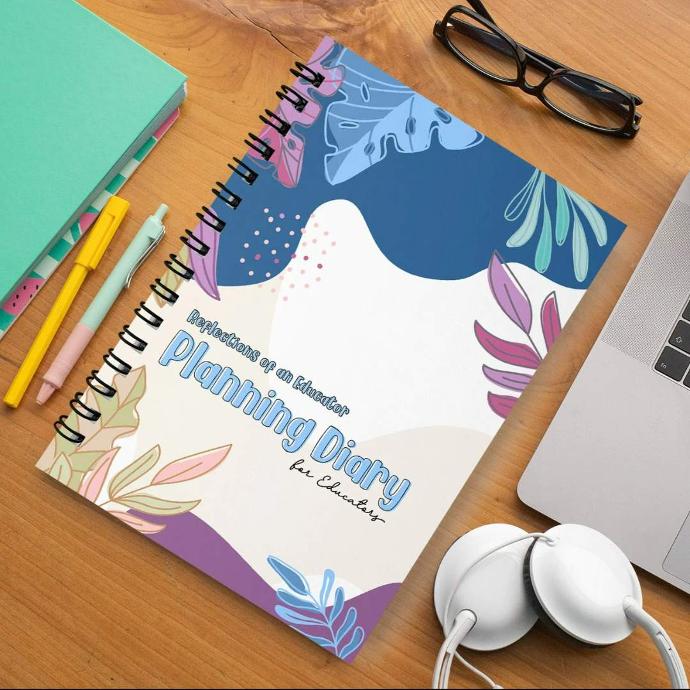 Perpetual Half-Yearly Planning Diary

Our Perpetual Half-Yearly Planning Diary is here to make your organisational dreams come true. With dedicated sections for personal reflection, note-taking, and even a safe space for your post-it notes, this diary is your trusty companion to planning. With a whole day to a page, the half-yearly is just the right size to plan ahead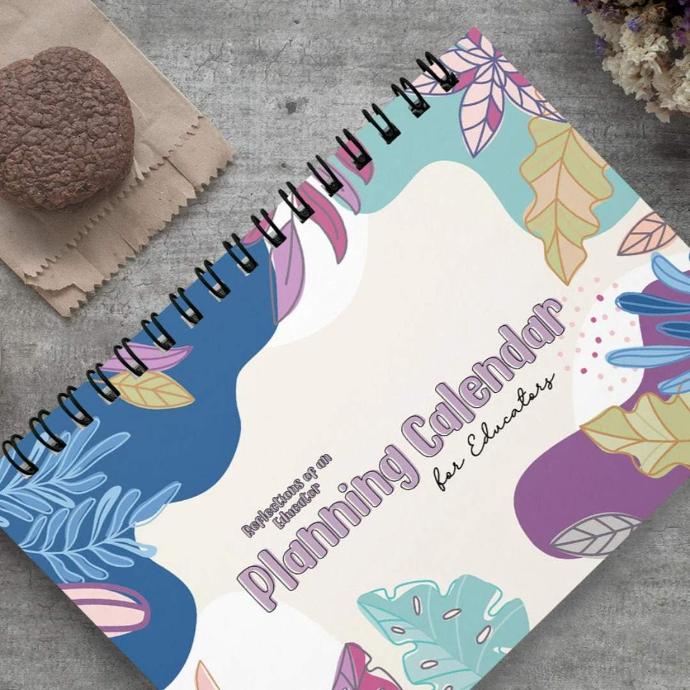 Program Calendar

Say goodbye to rigid templates and hello to limitless creativity. Our Planning Calendar offers a monthly perpetual solution, featuring ample space for brainstorming, planning, and documenting children's learning. With inspiring quotes and blank pages to web and explore, this open-ended 12 month calendar truly becomes your own personal canvas.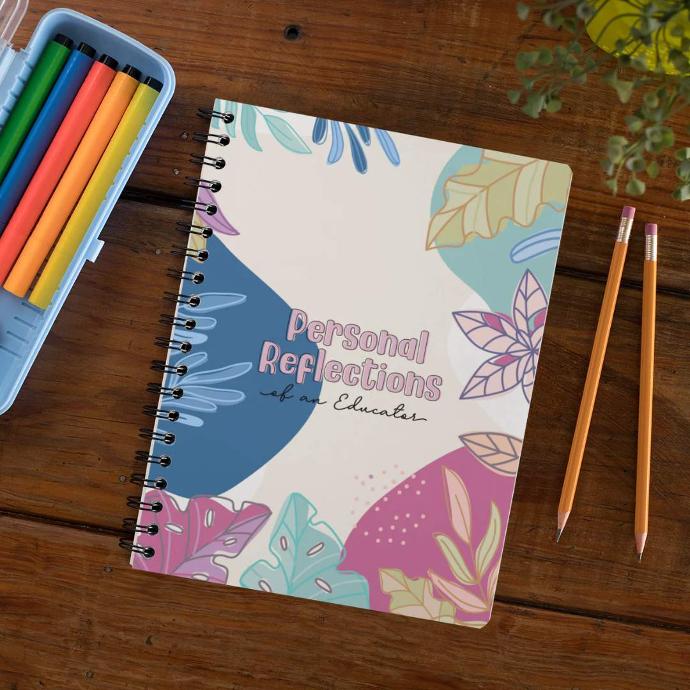 Personal Reflections Journal

Unleash your creativity and deepen your critical reflection with our Personal Reflections Journal. This beautiful journal features exquisite illustrations, inviting you to write, draw, paint, and colour your way through its pages. It's your personal tool for self reflection and growth, supporting you on your evolving journey as an educator.
Sea Breeze Collection - digital PDF

Our PDF versions can be used on your iPad or you can print and arrange to suit yourself.
These gorgeous resources are expertly designed and fully dated for 2024. What's fun about a digital product? There's no need to wait! Your inbox will be bubbling with inspiration instantly!
Tropical Collection - perpetual and undated

Love a good diary? This collection just sparkles with inspiration
Our hard copy products are all undated/perpetual so you can start any month.
The journal and calendar will last you all year, but to keep the diary a manageable size, it has 6 months worth of daily planning pages and much more.
This incredibly high quality product is printed and bound on the Gold Coast QLD, and shipped anywhere in Australia within 10 days of ordering.

What are educators saying about their new resources?
"Love these books! They are fabulous for an educator, new or experienced! I particularly enjoy the reflections book. It's creative and helps you work through all sorts of ideas and aspects of life in a reflective manner."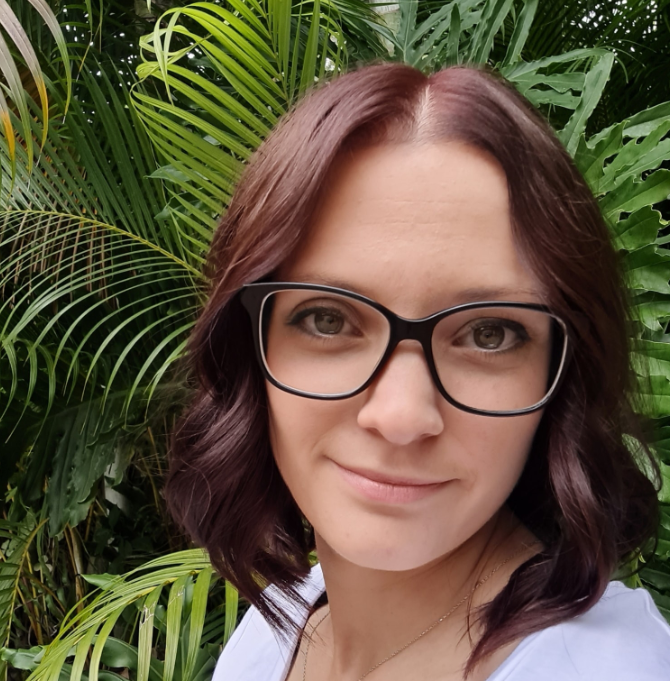 "I stumbled across the Reflections Journals a few years ago when looking for a way to support my Educators when critically reflecting. Since then, we have purchased these for every staff member and Educator every year.

We love them and they have contributed to our Family Daycare Service being rated as Exceeding TWICE!"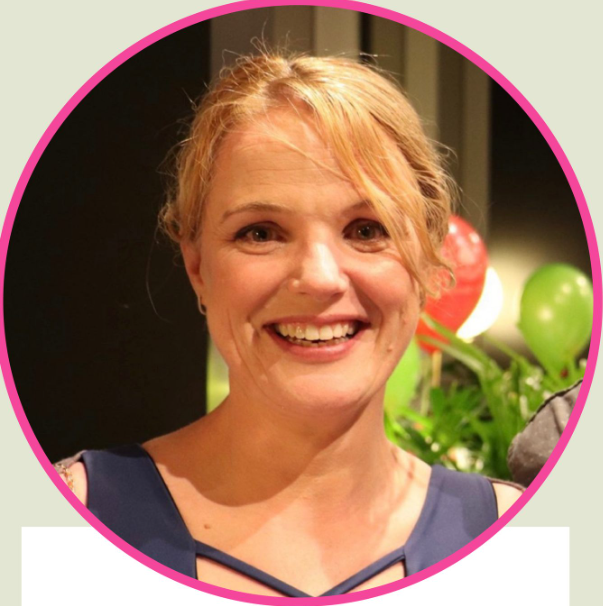 "Totally in love! I bought this bundle to start the new year at my new centre and I'm in love! It mixes all of my passions into one space... Children, creativity and planning/organisation. Can not recommend highly enough!" Kerry M
"I love it! I just love my personal reflections book. It has so many inspiring pages and I love how I can individualise each page. I love getting it out and colouring and drawing, oh yeah, and reflecting, Hee Hee. Seriously, I love it. Thank you." Janine J
"Back on track! I'd gotten into such a funk with paperwork, it was such a chore and so very overwhelming. I just needed a tool to help organise my thoughts and create some better habits, and here I am feeling so productive. My time management has improved ten fold and I am able to feel the passion again! Thank you ESRE!" Danielle T

"Best diary ever! This document is easy to purchase and as you choose which pages to print, you have control over how your journal is out together. I would recommend this to many teacher friends in the future." Alicia N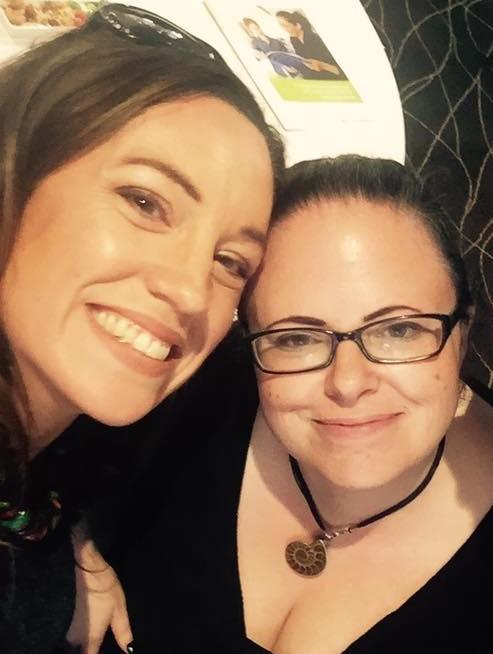 Reflections of an Educator - the vision
Our vision was to create beautifully designed publications of the highest quality that would provide educators with the perfect blend of structure and creative freedom.
We certainly achieved that vision with our publications being used by thousands of educators across Australia. In fact educators across the globe are discovering the beauty and versatility of our products.
These resources were proudly created by the team at Phoenix Support for Educators alongside our good friend and colleague, Gaby from Sticks and Stones Education. We hope you love them as much as we've loved creating them for you.